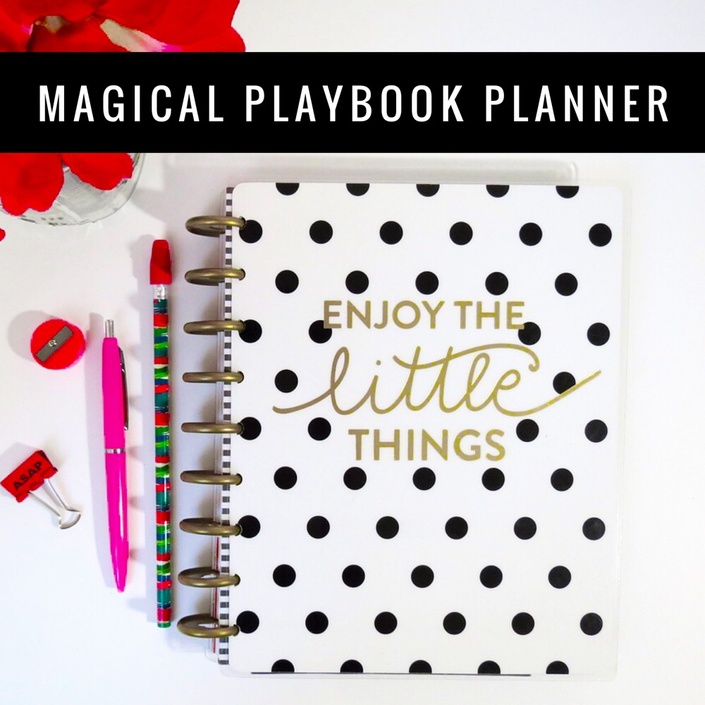 Magical Playbook Planner
Turn your planner into an oracle
Do you buy planners each year? I do and I have every intention of using them but I never do. So this time I'm not even trying to use it for organization. I'm using it to track the symbols, signs, and messages I receive from the Universe. This method turns your planner into a vision board, memory keeper, symbol tracker, and divination tool.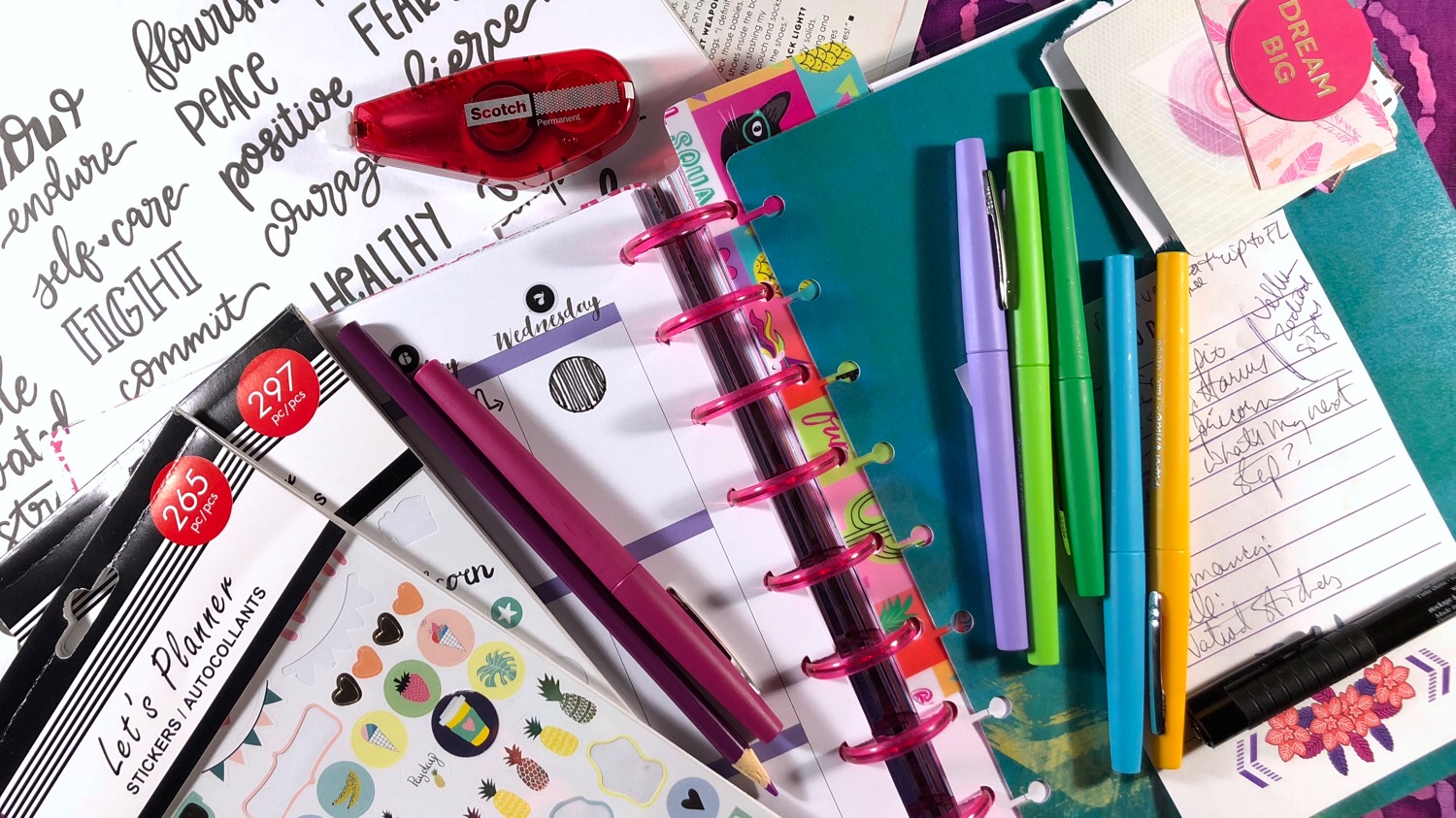 The class will provide tips and ideas for:
Using your planner as an oracle
Observing the outer world for signs and messages
Designing weekly and monthly layouts
Elements to include in your layouts
Translating your personal symbols into messages
Using your layouts for charm casting, scrying, and dice divination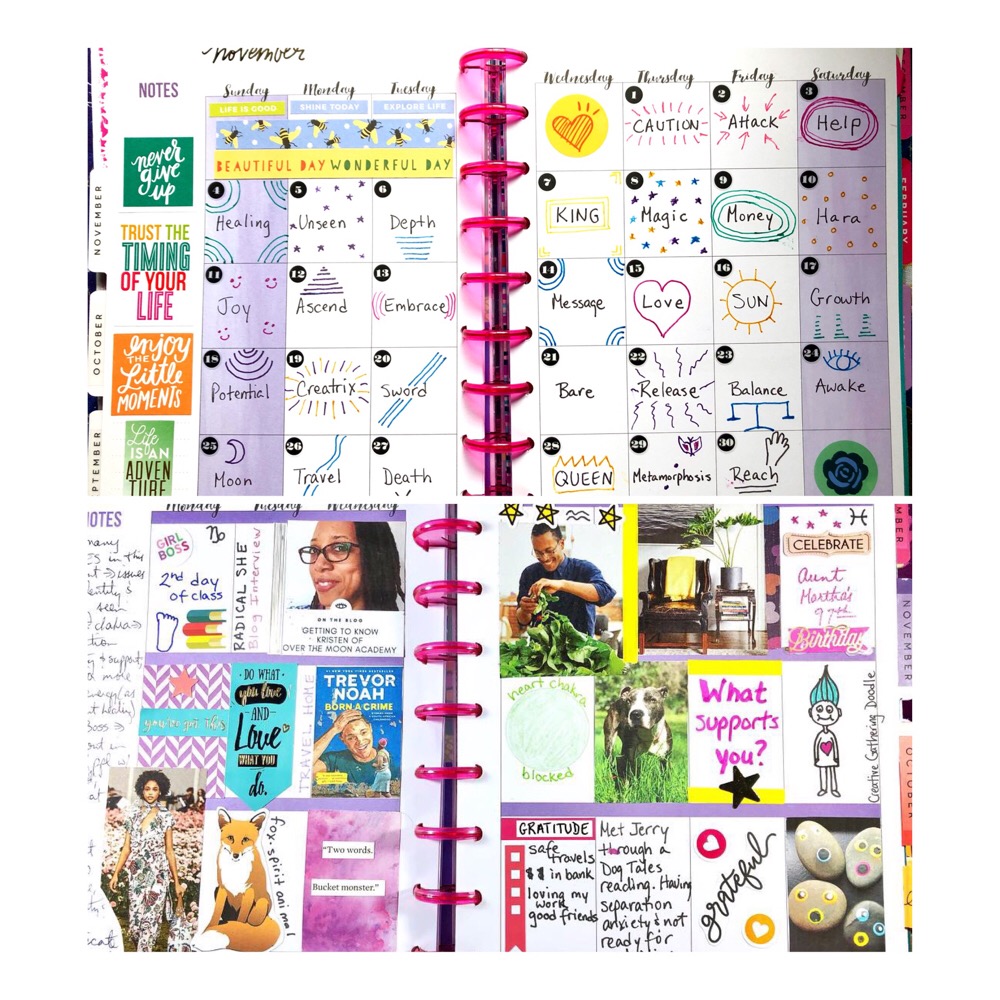 The class also includes Plan With Me video demonstrations for monthly and weekly layouts so you can see how I'm putting my Magical Playbook Planner together. Then I'll show you how to translate the symbols to get important messages for your life. You'll be able to share your Magical Playbook Planner in a private Facebook group too!
---
Watch this video where I put together my December monthly layout
---
Check out these weekly layouts by students!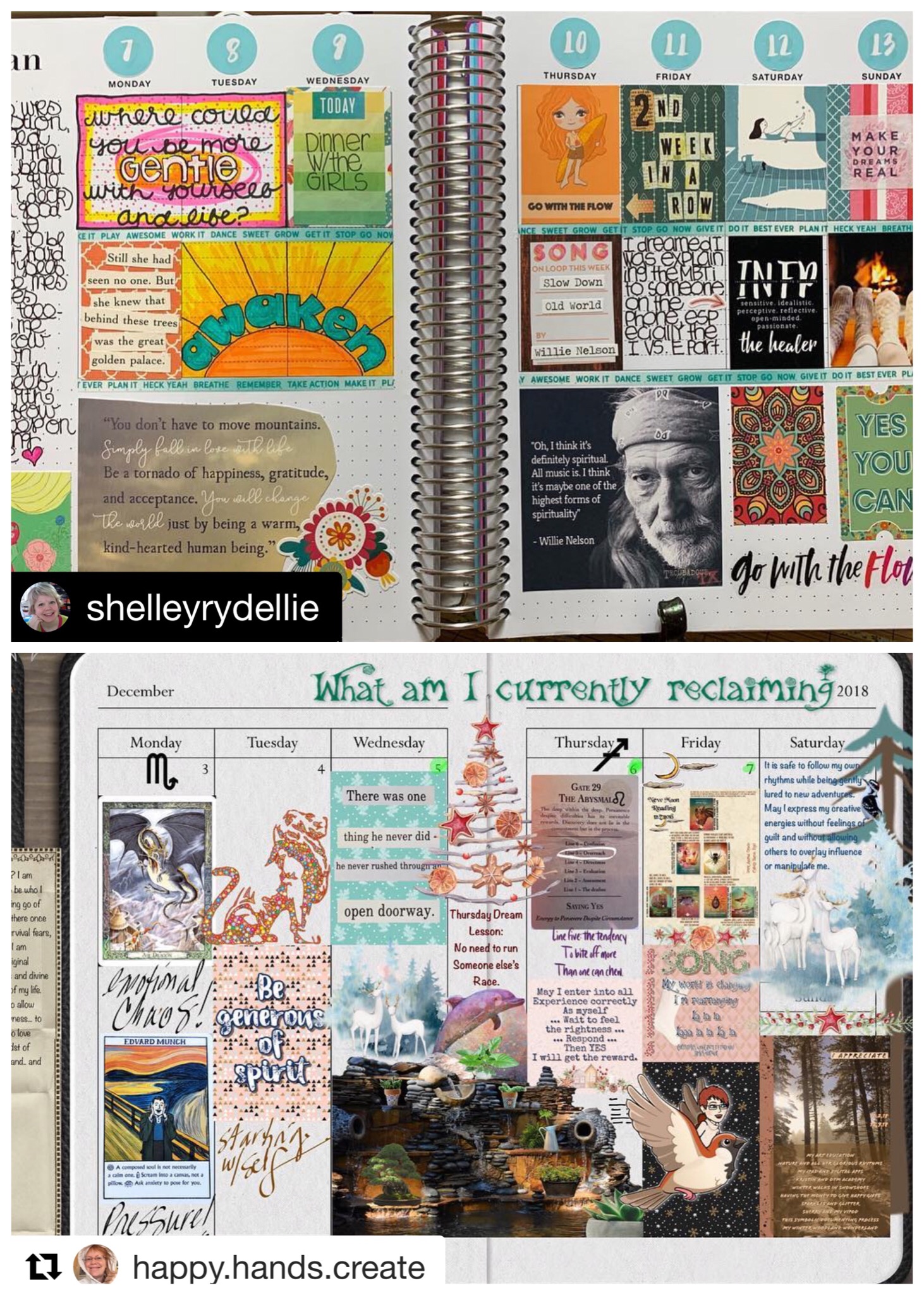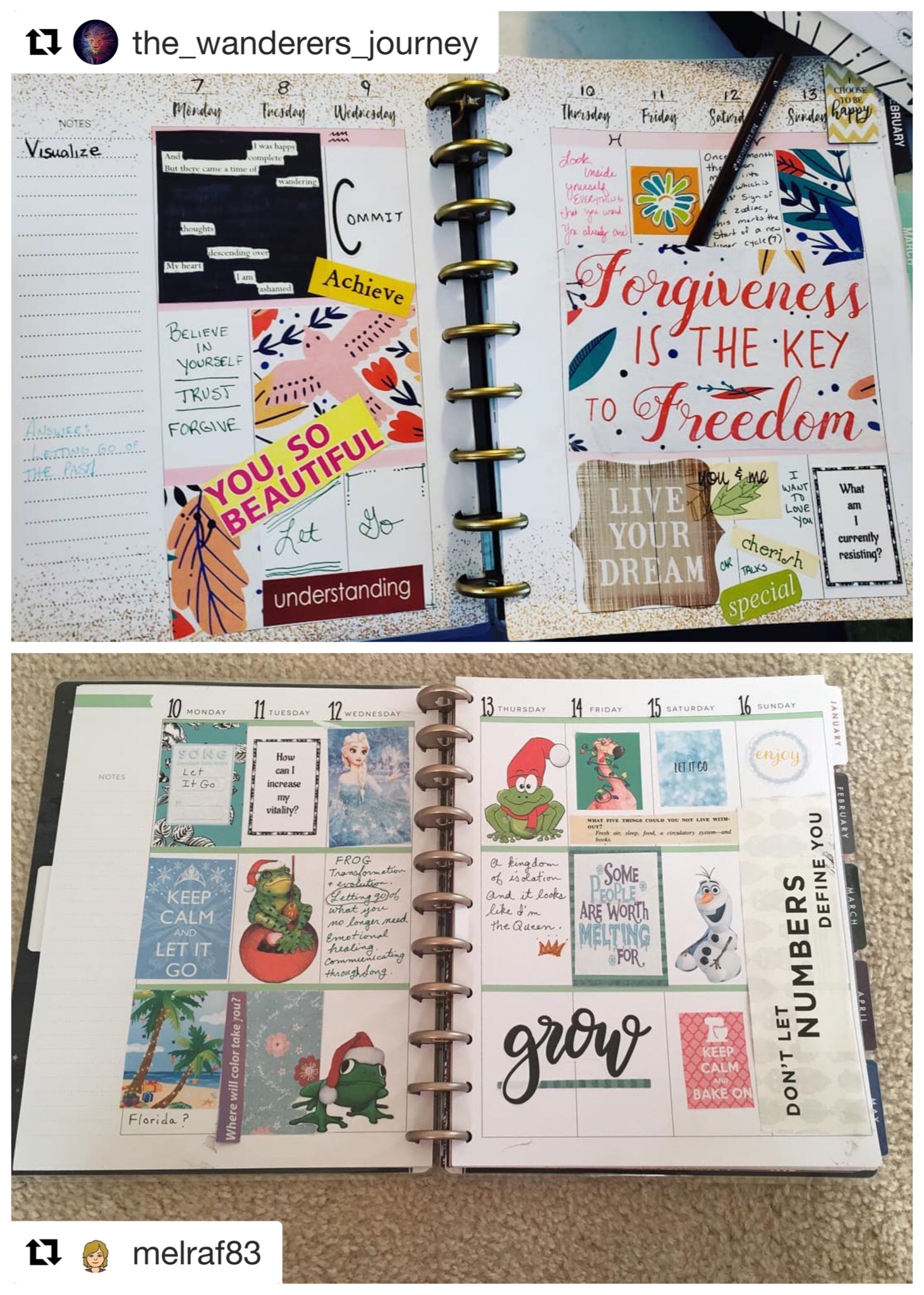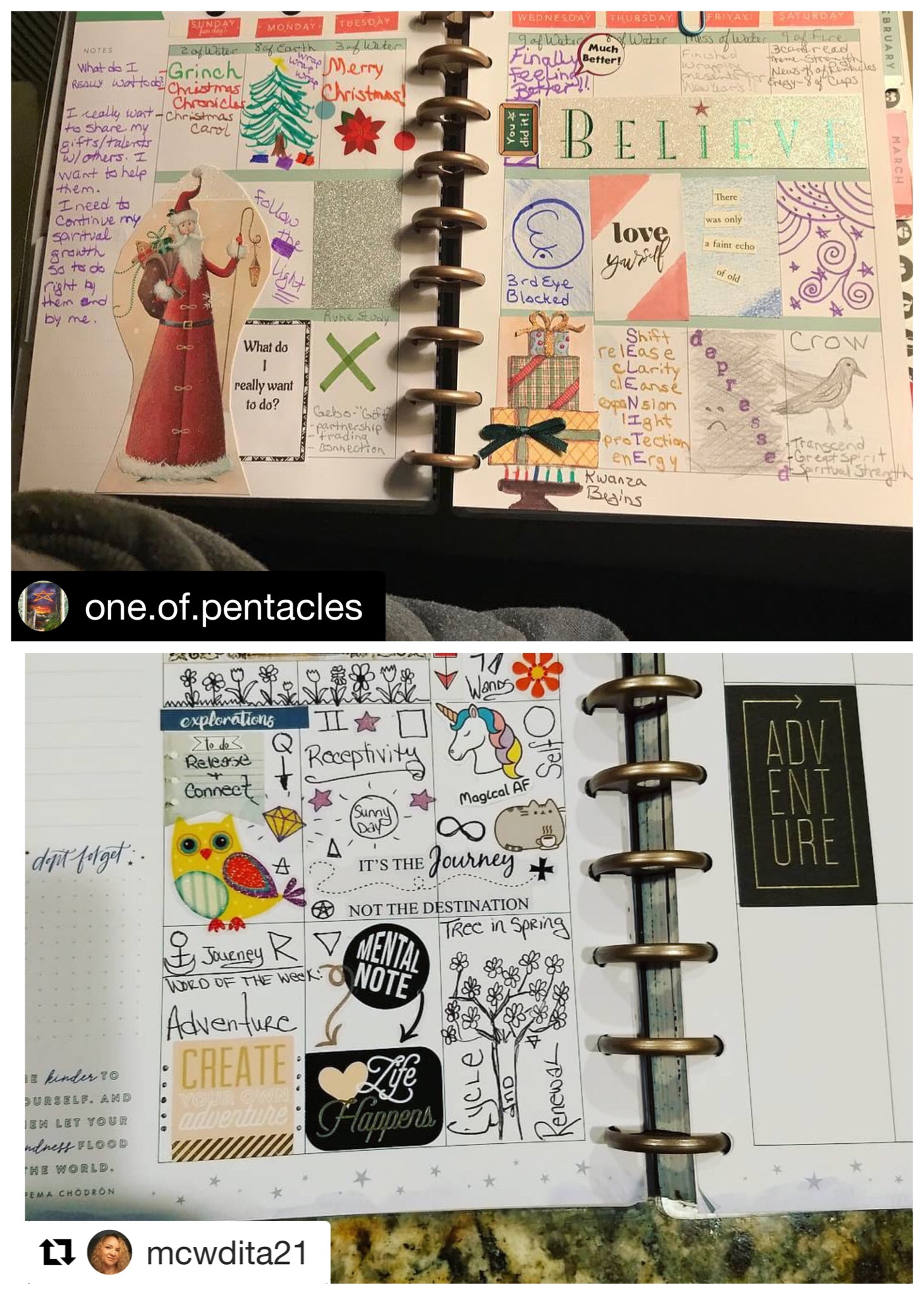 See more images on Instagram #magicalplaybookplanner
---
Your Instructor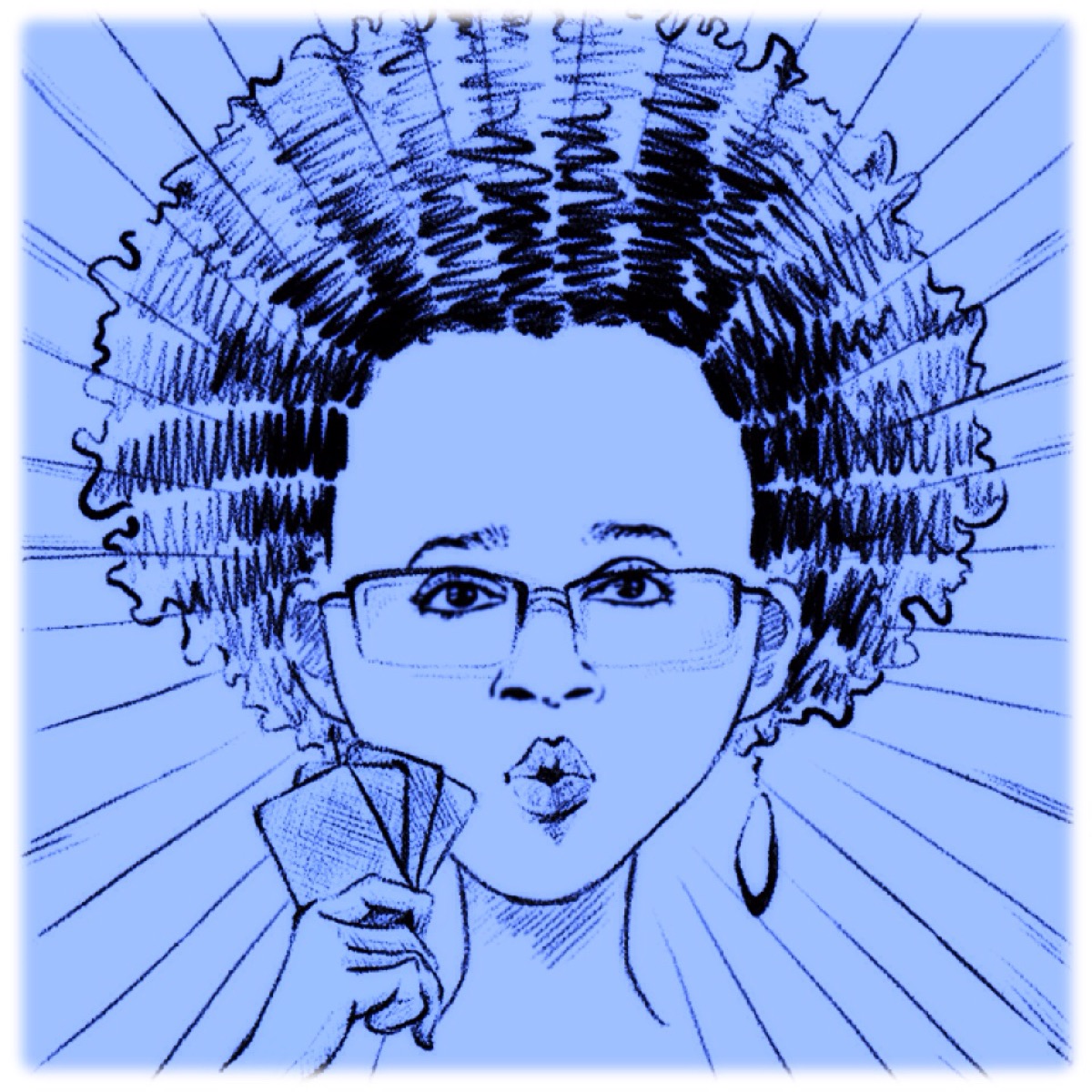 I have a lifelong passion for studying symbolism in many forms. From an early age, I've been interpreting symbols. At ten, I helped friends interpret their dreams and decode their personal symbols. At 12, I discovered handwriting analysis and all the secrets you could discover in the beauty of a simple scribble. My passion is helping people see the symbolic patterns in their life and ways to use them for problem solving and self-discovery. As a soul coaching instructor, I have led students to a better understanding of themselves through dream work, archetypes and shadow exercises.
I'm also a divination junkie who has studied a variety of divination systems including tarot, oracle cards, playing cards, dowsing, dice divination, and charmcasting. In the late 1990s, I developed my own system of reading playing cards and was pioneering cartomancy instruction on the web under the name Twelve of Hearts Cartomancy. After reading tarot and oracle cards for over 20 years and parting ways with at least 200 decks, I decided to create my own decks. To date, I've created more than 20 unique tarot and oracle decks for prediction, guidance, and self-discovery. You can SHOP FOR PRODUCTS in my Printerstudio shopspace.
Some of my divination courses and websites:
Your Future Is In The Cards: Become a Fortune Teller in 7 Days
Discover Fortune Telling With Charms: The Treasure Casting Oracle ~ Divining Magic for a New Generation
Over The Moon Oracle Cards Blog
Twelve of Hearts Divination Blog
Email: [email protected]
Course Curriculum
Let's Get Started
Available in days
days after you enroll
Plan With Me ~ The Monthly Layout
Available in days
days after you enroll
Plan With Me ~ The Weekly Layout
Available in days
days after you enroll
Frequently Asked Questions
When does the course start and finish?
Since this is a self-paced online course, you can begin it any time enrollment is open and complete the lessons at your pace.
How long do I have access to the course?
Students have "lifetime" access to any content here in the Teachable classroom. *Lifetime means the lifetime of the class. There may come a time when this class is retired or not open for enrollment but you will still have access to the material if you've already enrolled.
What happens when I sign up?
You'll get immediate access to the classroom and the lessons available. Check out the GETTING STARTED section for information on navigating the classroom and important links.
How does this class work?
There are pre-recorded lessons in the classroom that you can review at your own pace. Lessons are designed to help you learn how to make and use your Magical Playbook Planner layouts.. You'll be able to share questions and layouts for input in the Facebook community.
What knowledge or experience do I need to take this class?
No previous knowledge or experience is necessary, however, an interest in divination, magic and intuition is desired. Some lessons may reference my class, Make This Magical Playbook, so it may be helpful if you're in that class but it's not a pre-requisite.
Do I need artistic talent to create a Magical Playbook Planner?
Definitely not! All levels of art and creativity are welcome. We typically use stickers, magazine cutouts, and planner printables for the layouts. So if you can use scissors and glue, you'll do great!
What technology do I need?
To view the course videos, you need to have a high speed internet connection. The videos are NOT downloadable, so you'll need to be able to watch them on one of your devices (computer, tablet, smart phone) as streaming downloads.
What if I'm unhappy with the course?
We certainly want you to be happy with the class. However, there are no refunds issued because once you pay, you have instant access to content, resources, and the Facebook group. Therefore, please read all the details about this class carefully. Feel free to email me with questions before you purchase if you're unsure:
[email protected]
What if I'm unhappy with the course?
We certainly want you to be happy with the class. However, there are no refunds issued because once you pay, you have instant access to content, resources, and the Facebook group. Therefore, please read all the details about this class carefully. Feel free to email me with questions before you purchase if you're unsure:
[email protected]